Home
»
Purchase Confirmation
Purchase Confirmation
Thank you for your purchase!
Sorry, trouble retrieving payment receipt.
Chapter News
This has been a difficult time for all of us. As a Board we have a desire to hold an event for our...
[...]
BMW News
Error
BMW Press Club
Error
RSS Error: A feed could not be found at `http://www.bmwblog.com/`; the status code is `200` and content-type is `text/html; charset=UTF-8`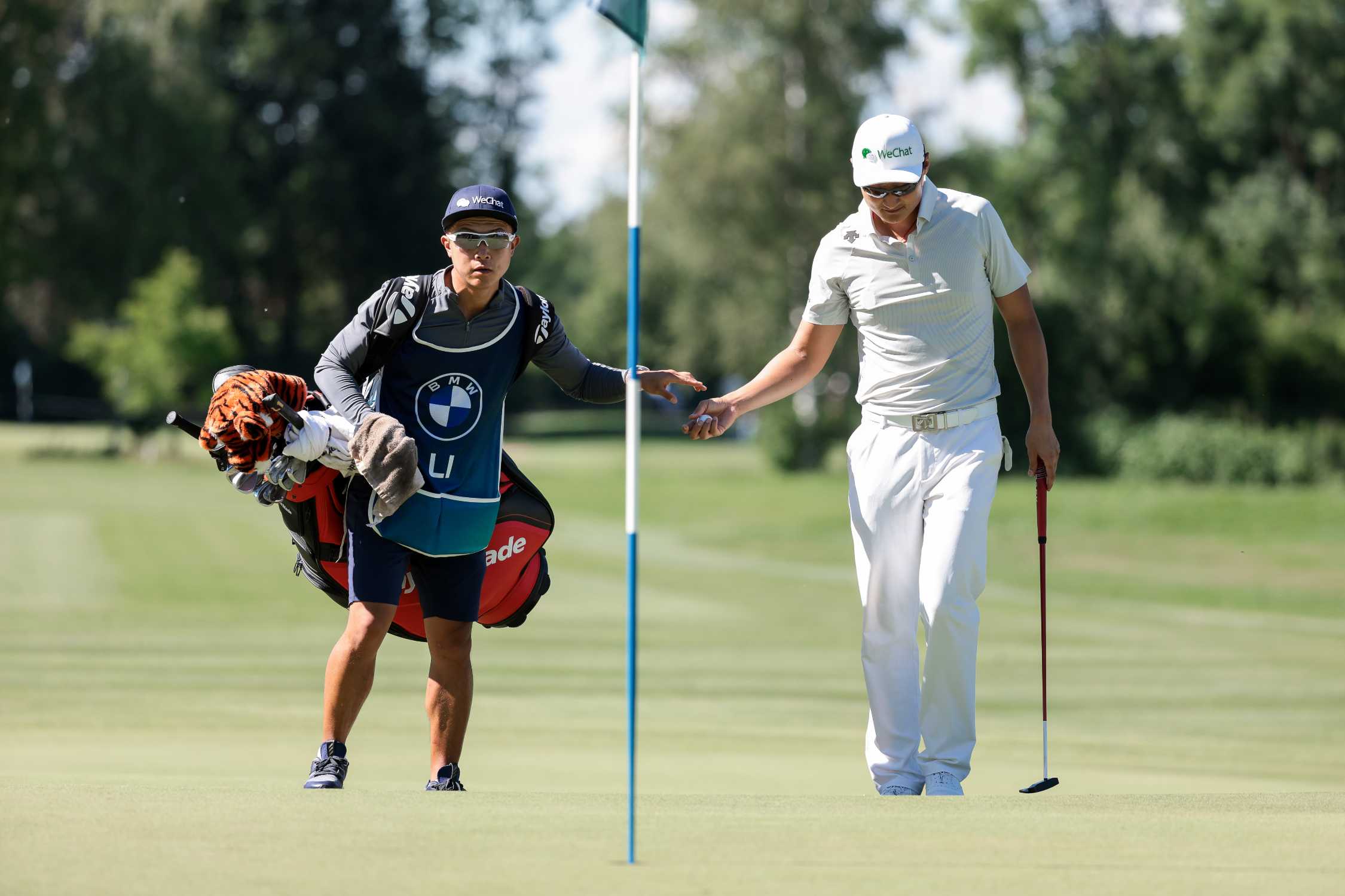 +++ Dominant Haotong Li threatens to break a record that has stood for over 20 years +++ Thomas Pieters now leads the chasing pack +++ Birthday cake and serenade for Max Kieffer +++ Sunday's tee times +++ Munich. It has been Haotong Li's tournament so far. The Chinese showed no signs of nerves or weakness on day three of the BMW International Open at Golfclub München Eichenried, shooting another round of 67 (-5) to move to 20 under par at the top of the leaderboard. Going into Sunday's final round, he is in with a realistic chance of matching or… [...]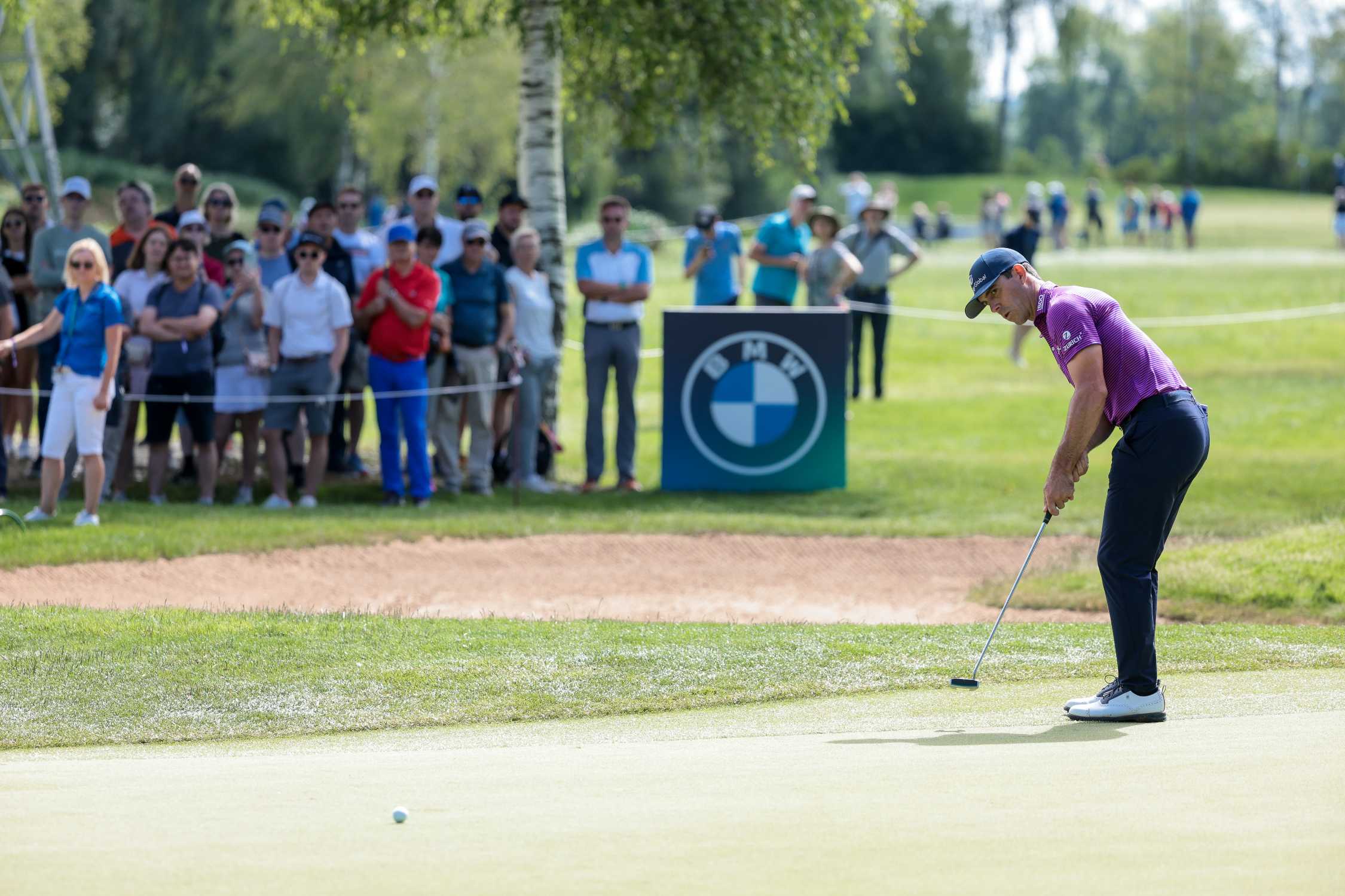 Munich. Billy Horschel's dream continues. The American could become the first player in history to win the BMW hat-trick: the BMW Championship (2014), the BMW PGA Championship (2021) and the BMW International Open. Horschel carded a 65 (-7) today and lies currently in tied 8th place, with a total score of 12 under par. Haotong Li (CHN) remains at the top of the leaderboard (-19 through 10 holes of round 3). You can find images from this morning's groups attached. [...]
+++ Shuttle fleet made up exclusively of electrified cars +++ Plastic-free water supply on the course and in the offices +++ Reduced use of resources in tournament buildings +++ Conversion from print to digital products +++ Munich. Visitors to the BMW International Open, who have once again flocked to Golfclub München Eichenried in their thousands this week after two pandemic-hit years, were not only greeted by a new colour scheme but also found a Tournament Village with a new look and many BMW i vehicles. These were the most obvious measures implemented by tournament organiser BMW in an attempt to… [...]
Munich. Day two of the BMW International Open ended in style with the traditional Players' Night on Friday evening. The pros and other invited guests enjoyed a rustic Bavarian evening at popular Munich club P1. Dressed in lederhosen and dirndls, the stars and their partners relaxed in Bavarian comfort and took on traditional challenges like the "Hau den Lukas" test of strength. A Players' Night would not be a Players' Night without the traditional tapping of the barrel. This honour went to Martin Kaymer, who attended the Players' Night with his partner Irène Scholz, and Billy Horschel. [...]
RSS Error: WP HTTP Error: A valid URL was not provided.
Disclaimer:
www.sunshinebimmers.org is the official website of the BMW Car Club of America Sunshine Bimmers Chapter, Inc., (the Club) a not-for-profit organization not connected with BMW or BMW North America, LLC in any way. All information published herein is provided by and for the members of the Club and the Club assumes no responsibility for any of the ideas, opinions, or suggestions contained herein. Reports, ideas, suggestions, and opinions expressed in this website are those of the authors and not of the BMW Car Club of America or the Sunshine Bimmers Chapter. The Club assumes no responsibility for any of the information contained herein. Modifications to vehicles within the warranty period may void the warranty. The contents of this website remain the property of the Club. Contact the webmaster with any questions.