2019 BMW 3 Series M Performance

2021 BMW M3

2022 BMW iX

2021 BMW M4 Coupe
Tue

30
Posted by Nick Katona on Nov 30, 2021 in | 0 comments
Read More
Chapter News
This has been a difficult time for all of us. As a Board we have a desire to hold an event for our...
[...]
BMW News
Error
BMW Press Club
Error
RSS Error: A feed could not be found at `http://www.bmwblog.com/`; the status code is `200` and content-type is `text/html; charset=UTF-8`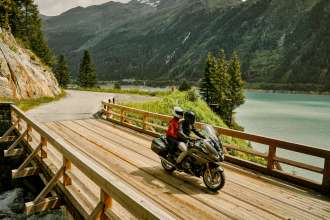 Munich. BMW Motorrad finished the year with a record sales result despite major challenges. With 194,261 units (+14.8%), 2021 was the best year since BMW Motorrad was founded (previous year: 169,272). Markus Schramm, Head of BMW Motorrad: "The fact that we still managed to finish 2021 with this fantastic result for BMW Motorrad not only makes me happy, but also incredibly proud. It's precisely in times of crisis where you can see how well a team sticks together. This year, I would therefore like to express my special thanks to all employees as well as to the BMW Motorrad business partners,… [...]
Munich. BMW M Motorsport is counting on continuity in the driver line-up for the 2022 season. In the coming months, 19 BMW M works drivers will be competing around the world in the new BMW M4 GT3 for a range of BMW M Motorsport teams, and will also play a key role in the testing phase for the new BMW M LMDh. All 19 drivers are already familiar faces from previous years in the BMW M Motorsport family. Their experience and class are particularly crucial for the many new challenges that BMW M Motorsport is facing.   "2022 is a… [...]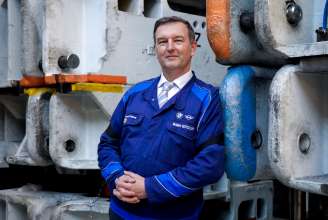 Eisenach. On 1 March Robert Frittrang will take over as the new Director of BMW Group Plant Eisenach. Currently head of Production Control, Systems Engineering, Maintenance, Production Improvement at Plant Munich, he will succeed  Alexander Eras as Managing Director of the BMW Fahrzeugtechnik GmbH facility. Alexander Eras, Director of the plant since July 2018, will take over as Head of Painted Bodies at BMW Group Plant Leipzig. In his role as Director in Eisenach, Alexander Eras oversaw the largest plant expansion since its establishment, in 1992. Over the years, the BMW Group has invested €200 million in the site. BMW… [...]
Munich. MINI is growing and electrifying. The British premium car brand was able to increase worldwide vehicle sales by 3.3 percent to 302 144 units 2021. The MINI models with electrified drive systems experienced a real boom in demand. Their sales figures climbed by 64.3 percent to 53 243 vehicles - around 18% of total worldwide sales in 2021. The winner of the year was the fully electric MINI Cooper SE (electricity consumption combined: 17.6 - 15.2 kWh/100 km according to WLTP, CO2 emissions combined: 0 g/km). The MINI Electric even managed to almost double its sales (plus 98.2 percent).… [...]
RSS Error: WP HTTP Error: A valid URL was not provided.
Disclaimer:
www.sunshinebimmers.org is the official website of the BMW Car Club of America Sunshine Bimmers Chapter, Inc., (the Club) a not-for-profit organization not connected with BMW or BMW North America, LLC in any way. All information published herein is provided by and for the members of the Club and the Club assumes no responsibility for any of the ideas, opinions, or suggestions contained herein. Reports, ideas, suggestions, and opinions expressed in this website are those of the authors and not of the BMW Car Club of America or the Sunshine Bimmers Chapter. The Club assumes no responsibility for any of the information contained herein. Modifications to vehicles within the warranty period may void the warranty. The contents of this website remain the property of the Club. Contact the webmaster with any questions.